In a recent article from Hypebot, global online music streaming revenues declined 2% in Q2 2020, according to a new analysis Counterpoint Research. This is the first-ever quarter over quarter revenue decline in the streaming music sector.
Revenue did still grow 13% year over year in Q2 to $6.7 billion. Paid subscription growth slowed to 29% YoY compared to 35% YoY in the previous quarter.
Why The Decline?
"The music streaming platforms came up with some discount offers (like free subscription for some months) and also lowered the prices for paid subscriptions to dissuade consumers from leaving the platform or shifting to a free plan," said Research Analyst Abhilash Kumar explaining the decline. "Also, the advertisement revenues saw a dip since many companies opted to cut expenditure in view of the COVID-19 pandemic. However, podcasts related to different genres were able to keep people glued, offsetting some of the decline."
Starting in late June, the growth is slowly coming back. The study predicts growth will return to pre-COVID-19 levels by Q4 2020.
Who Rules?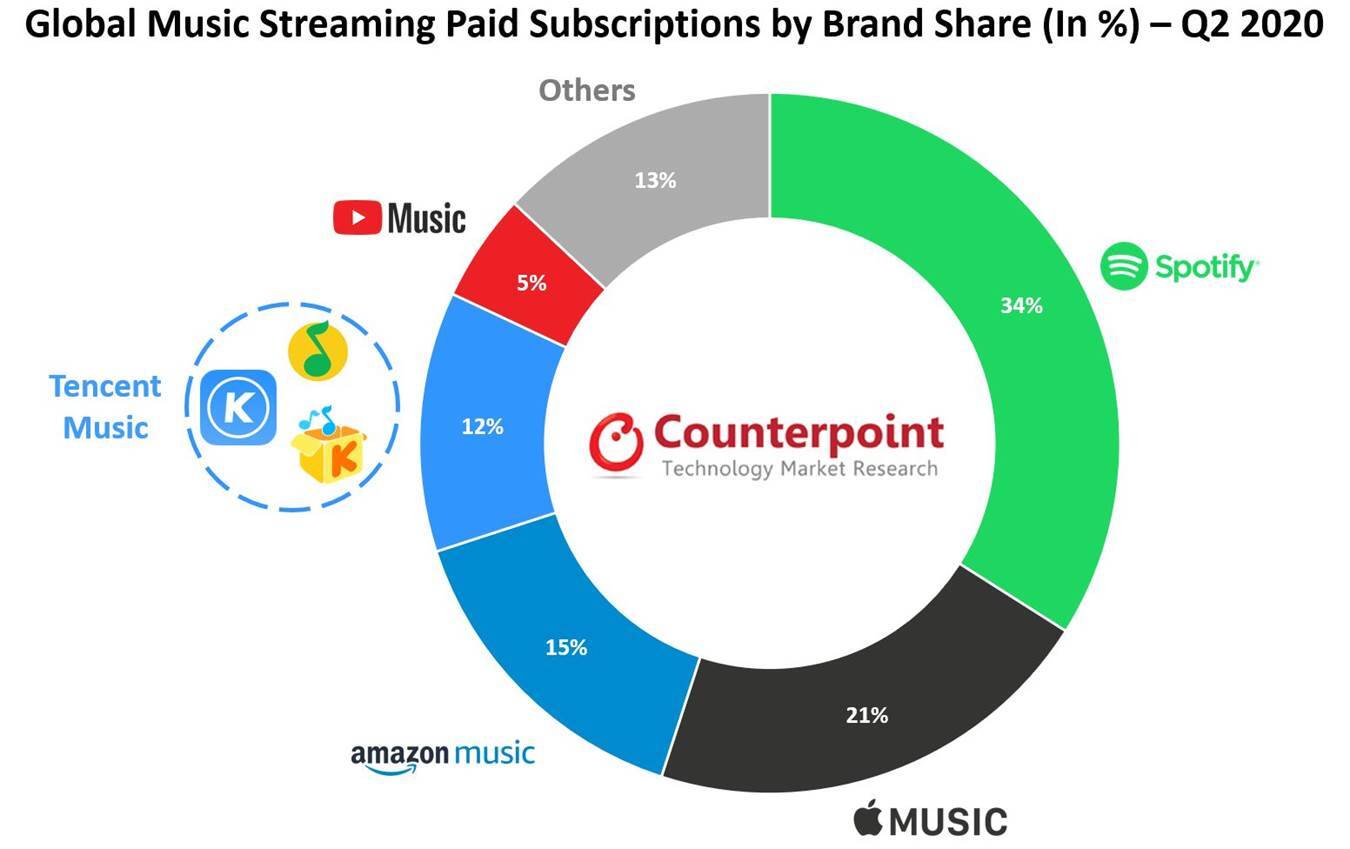 Tencent Music (with its subsidiaries QQ Music, Kuwo and Kugou) led the chart in Q2 2020 with 26% share of MAUs (monthly active users), followed by Spotify and YouTube Music with 12% and 10% shares, respectively.
Read the full article at Hypebot